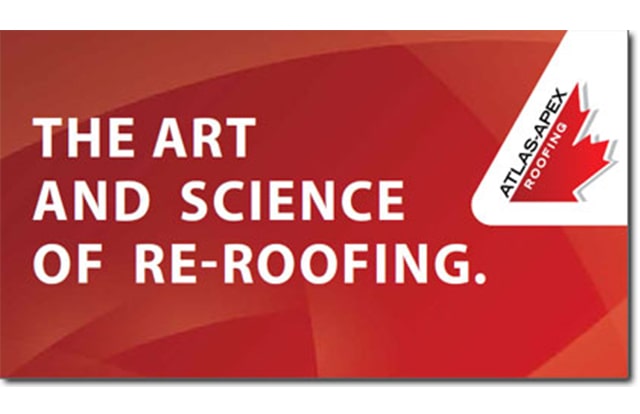 The Art and Science of Re-Roofing
Our professionally trained roofing crews can work on any structure or size of roof, no matter how simple or complex the roofing project is. Whether it's industrial, commercial or institutional, we have a great deal of experience with all roofing systems and we always get the job done right.
We employ state-of-the-art roofing technology and have helped thousands of companies all across Canada and the best solution for their roofing needs.
Altas-Apex Roofing Inc. – Download Brochure