Giving Back
The V.I.P. Foundation is a non-registered charitable foundation founded by John and Valerie Petrachek and family. The goal of this foundation is to give back to those non-stream entities or individuals who are forgotten. Each and every company within the Atlas Group of Companies will donate a portion of their monthly income that will be distributed throughout the year to several individuals, families or entities in dire need of assistance.
The V.I.P. Foundation is determined through its various partnerships (both business and strategic) to seek out those in our community who require help. It is with great pleasure that we publicly announce our vision of an ongoing commitment to those in need in our community through the V.I.P. Foundation.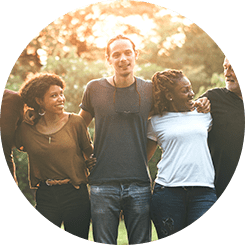 At Atlas-Apex Roofing, we believe our work on roofs all across this country doesn't just end when the job is finished. There's always more we can do.
It's a philosophy we've always maintained as a company. Through sponsorships, local participation and donations, we want to contribute and help communities when and where we can.
Because a roof project is just the beginning of how we improve a community.
Let us know how we can help your community grow.