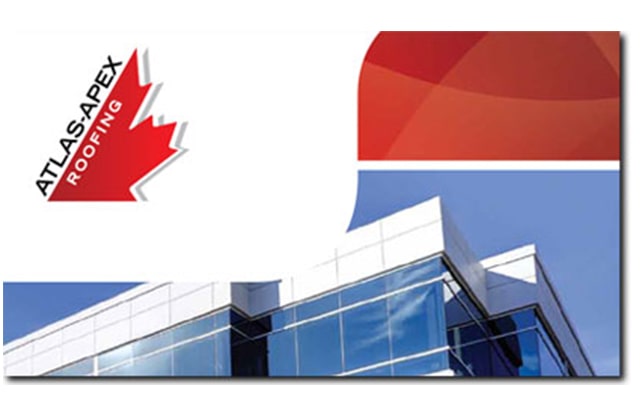 Not Your Average Roofing Company – Corporate Brochure
Walk into our offices and the first thing that comes to mind is that we don't look like a roofing company. Talk to any of our staff and you won't feel like you're talking to a roofing company. That's because we are not like any other roofing company in the world.
OVER 85 YEARS OF ROOFTOP PERFORMANCE.

With over 85 years of experience in the roofing business, we've created a smarter roofing company designed around the way our customers run their businesses. We provide all the tools and information they need, when and how they need them.

Thank you for your interest in Atlas-Apex Roofing Inc. If you have any further questions regarding our products or services, or how Atlas-Apex roofing Inc. can address all your roofing needs, please contact us.
Atlas-Apex Roofing Inc. – Download Brochure